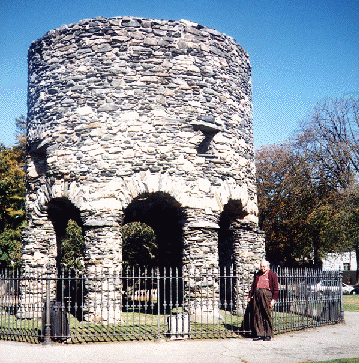 By,
The Lenape walked over a frozen ocean to a land, where nothing was growing.
Then God delivered geese and whales. This action was an experience similar to God delivering manna in a desert.
The Lenape history says that the number of Lenape actually multiplied! The Lenape History tells of the Lenape holding a meeting soon after they came to America.
                       The Lenape invited
God was not providing enough food for both the local Christians and the 4,000 Lenape.
             The Lenape divided to make the journey
around the southern Christian tribes. White Beaver took his band east and then south to Connecticut. 
Snow Bird took his band northeast and then south, up the Nelson and Reds Rivers to Minnesota, "the pleasant land."
When they were at Lake Winnipeg,

The meeting of many rivers was to the east. The pleasant land was to the south.
The relentless Little Ice Age weather forced both groups, and the local Lenape, to move further south. White Beaver's group rowed down the coast. They found a Miami (heartland) in Florida. Snow Bird's group began a 3,000-mile, 150-year migration to New York via the Dakotas. (Dakota means "cold.")